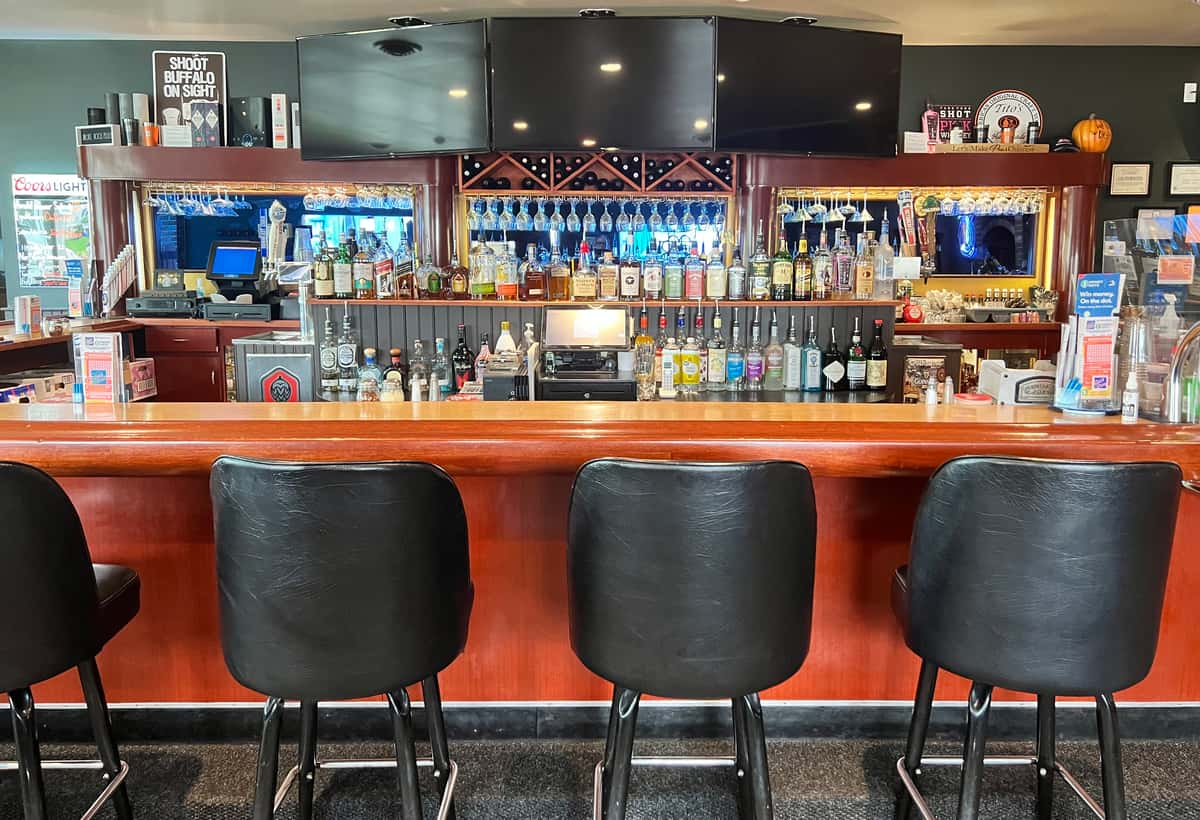 About Us
Originally known as The White Owl, and operating as a restaurant as early as 1904, Mickey's Restaurant and Lounge has long been an iconic piece of Plattsburgh's history. Black and white photographs adorn the walls of the restaurant, showing both the interior and exterior of this well-established restaurant from the 1940's and 1950's.
During the mid-1950's, Alvin "Mickey" Michelucci moved his restaurant from Margaret Street to Riley Avenue and began west end expansions to the former home of The White Owl. Today, this expansion includes the bar and lounge area.
When Mickey passed away in 1975, the restaurant became La Scala for a few short years. When the property was put up for sale in the early 1980's, a close friend of Mickey's and long-time patron of the restaurant, Leo Fortin, of A. Fortin Sons Fuel Oil, showed an interest. Leo Fortin's son, Neil, came aboard in 1984 and managed the bar and lounge. In
2009 Neil purchased the outstanding shares of company stock. Then, in August of 2019
Julie Lilledahl purchased the restaurant from Neil Fortin. Alongside is Julie's husband Robert Shon and son Ricardo Shon.
The Italian - American menu is prepared by head chef, Kevin Hornby, who has worked at
Mickey's since 1997, and Sous Chef Brandon Kelley. Everything is made from scratch.
They have their own special recipe for everything. They hand-cut their own steaks, make
their own lasagna, marinara sauce, pizza dough, salad dressings, and cheesecakes. The
calamari is hand-cut and breaded with their seasoned bread crumbs, and so is the chicken
parmesan. Their demi-glace is also made in-house.
Mickey's is a favorite spot for sports fans who like to drop in, enjoy their beverage of
choice and watch the games on television. Ample off-street parking is available in the
paved lot across Riley Avenue from the restaurant.